niturban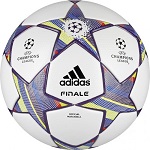 Hors ligne



Inscrit le: 04 Avr 2016
Messages: 38


Localisation: Nantes

Point(s): 0
Moyenne de points: 0,00
Posté le: Sam 1 Juil - 21:27 (2017)

 

   Sujet du message: Mosques Design By Dato Dr Ar Hj Baharuddin Abu Kassim Amp

---

Mosques Design by Dato' (Dr.) Ar. Hj. Baharuddin Abu Kassim & JBIS

by

Azim A. Aziz

->>>

DOWNLOAD BOOK

Mosques Design by Dato' (Dr.) Ar. Hj. Baharuddin Abu Kassim & JBIS



This biographical monograph is probably the only pictorial and a narration document about a living architectural legacy, the father of the modernist architecture in Malaysia, Dato' (Dr.) Ar. Hj. Baharuddin Abu Kassim. Born on 1929 in Jeram, Selangor to a Malay-Bugis descent family, Dato' Baharuddin received his formal education in architecture and planning at the University of Manchester, United Kingdom in 1958. His early work as a young architect influenced not only many modern architects in Malaysia but also influenced many early leaders and the public. Many of his early works and other known architects' during that time started the Malaysian Modern Movement. This happened during the time; Malaysia had just gained her independence in 1957, and the modern architecture was used to express this new found confidence gained from being an independent country. One great example is his earlier works is the Masjid Negara (National Mosque) in Kuala Lumpur completed in 1965 while he was attached to the Public Works Department. This mosque is still standing elegantly after 51 years and is known to be one of the great modern mosques of the world. At a time when expatriate firms dominated the architectural profession, Dato' Baharuddin started one of the few truly Malaysian architectural practices in 1965 called The Malayan Architects Co-Partnership. Then two years later he founded Jurubena Bertiga/Architects Team 3 which was the forerunner to Jurubena Bertiga International Sdn. Bhd. Since then, Dato' Baharuddin with Jurubena Bertiga has designed many great modern mosques throughout Malaysia, namely the Selangor State Mosque in Shah Alam, Sandakan Mosque, Sabah State Mosque in Kota Kinabalu, Islamic College of Malaya Mosque in Petaling Jaya; An-Nur Jamek Mosque in Labuan, Negeri Sembilan State Mosque in Seremban and many others. Dato' Baharuddin innovative use of materials, firstly the fluidity use of reinforced concrete and later the use of steel and metal in his design had influenced the design of his Modern Mosque over traditional materials of masonry and concrete. In 2009, Dato' Baharuddin was conferred PAM Gold Medal Award by the Malaysian Institute of Architects (PAM), the highest architectural accolade in the country. In 2015, the year of the 50th anniversary of the National Mosque, Dato' Baharuddin was awarded the Anugerah Maulidur Rasul by the Government of Malaysia during the national celebration of Maulidur Rasul (Mawlid, the Prophet Muhammad's Birthday) in Serdang, Selangor. This monograph is a compilation of the selected mosques projects by Dato' Baharuddin, with a short narration of his early life as an architect. It was compiled and written by his former novice staff, the Chief Executive Officer of ATSA Architects, Ar. Azim A. Aziz.